When a parent obtains their TalkingParents record in PDF they will receive their record at the email address provided at checkout. All the information needed to access your PDF record will be included in the email. Follow the steps below to access your record:
1) Open the email from noreply@talkingparents.com with the subject title Messaging Record from "Your name".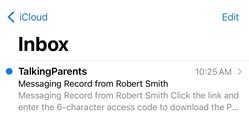 2) Copy down the Access Code Provided in the link.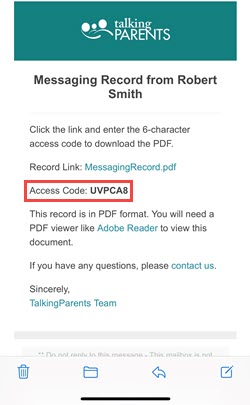 3) Click the Record Link.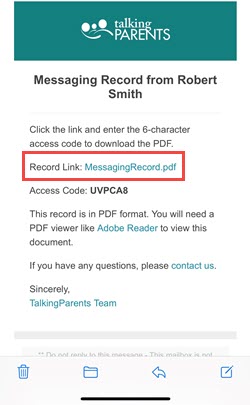 4) You will be taken to the PDF Record page. Enter your Access Code in the Access Code Field.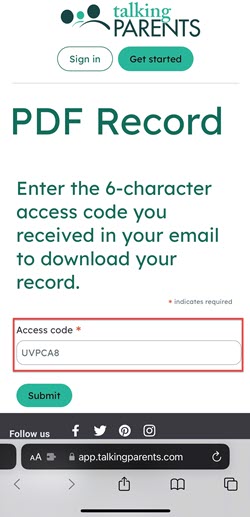 5) Select Submit.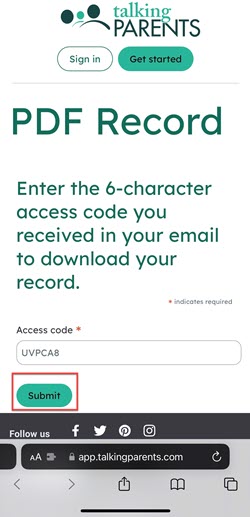 6) Your Record will be downloaded to your device's default download folder.